Is your furniture looking a little worn and tired? Don't worry; there are creative and fun ways of upgrading your furniture back to its pristine condition. However, when remodeling our homes, one of the biggest challenge most of us face, is our budgets, but this doesn't have to scare you. For just with a few dollars, you can give a new look to your furniture in just a weekend. Below are 10 cheap and easy ways to update your furniture.
Try a Fresh Coat of Paint
If wear and tear have gotten advantage of your furniture, a fresh coat of paint will give a new look to that furniture you don't love anymore. The good thing with paint, your options will only be limited with your imagination. For instance, you can paint some design such as stencil work or give the furniture a new inspiring look with stripes or gray-toned white paint. What's more, you can even spray paint some fabric. Most paints are budget-friendly, and they can completely transform the look of any woodwork.
Give Your Sofa a New Look and Feel with a Slipcover
Slipcovers are the best alternatives when you are upgrading that beautiful sofa of yours that you love how it feels, but it has seen better days. If you have a couch that you love how it feels but not how it looks, you can use slipcover to cover up the fading and stained fabric. Slipcovers are usually inexpensive, sturdy, and easy to wash.
Refresh the Wood
If your wooden furniture is starting to look a little sad and worn out, give it a new life with cleaning, polishing, and restoring cheap natural ingredients. A cocktail of one lemon mixed with olive oil and water until an emulsified mixture is formed can give woodwork a new look when wiped down with a microfiber cloth.
Upgrade Your Hardware
Breathe a new life to your furniture by updating its hardware. For instance, it is costly to buy new cabinets, but you can install budget friendly, sleek, new stainless steel knobs to give them a new look.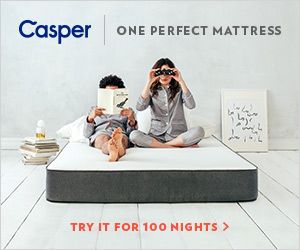 Refresh Your Accent
Different furniture designs come with personalized accents. When the furniture gets old and does not excite you anymore, switch up your accent pieces, say by taking away the old dark pillows and heavy throws and replace them with new ones that lift and freshen the house. You can also unfurl a new and unique rug that boosts how your space looks and feels.
Fix the Scratches in Wood
Scratches that goes past the finish can ruin a piece of lovely wooden furniture. If this has ruined your furniture design, worry no more, there are cheap ways that you can use to fix scratches within no time. You can rub walnut or pecan gently across the scratched surface. Also, you can pour a little mayonnaise until the crack is filled. Then use a clean cloth to wipe the excess and let it sit to dry naturally.
Reupholster It
When a fabric is outdated, fades, or becomes torn, simple upholstering can turn that ripped up chair into a fun and unique piece of furniture.
Use Fabric
If you want to conceal a stain or a damaged patch, using a fabric is an easy tool and a great way to update your furniture.
Rearrange Your Furniture
Giving your house a new outlook and layout is the cheapest ways of giving your house a fresh and new look. Rearranging your furniture can quench the need to buy new furniture without incurring any cost.
Give Your Furniture a New Purpose
You will be surprised at what a big impact re-purposing a piece of furniture can have. Just because that beautiful furniture does not serve its intended purpose anymore doesn't mean that you have to get rid of it. There are other ways that you can put such furniture into great use. For instance, you can turn an old dresser into a unique kitchen island with ease.
Grand Mondial furniture is made to give both your interior and exterior area a warm and welcoming space. Over the years, furniture design may get scratched, stained, worn out, or damaged, but a piece of solid furniture is forever. You can always breathe a new and fresh look into them any time you are looking for a change without having to break a bank.