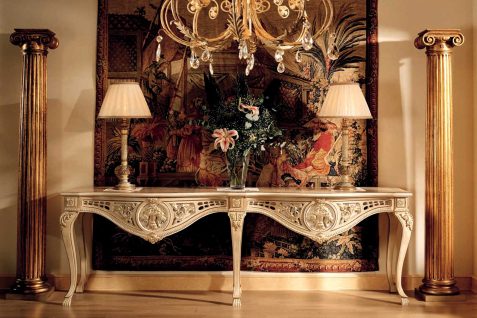 The Hottest High End Brands of Furniture From Grand Mondial's hottest 150 high end brands of furniture, here are the top ten most expensive brands in the world that offers the …
The Hottest High End Brands of Furniture
From Grand Mondial's hottest 150 high end brands of furniture, here are the top ten most expensive brands in the world that offers the most luxurious pieces. Furniture is a very important part of any home. Your home décor should be simple but comfortable, so you can relax and unwind and feel like you can totally be yourself. The furniture that is made by the most expensive furniture companies can make your home even more exceptional than it presently is. In your search for the best furniture, you have many colors, shapes, and styles to choose from while you look for grand offers from the hottest 150 (or some of them) furniture companies. These luxurious furniture companies are a lot like Grand Mondial in excellence, style, and design.
Ten Most Costly Furniture Companies in The World
French Heritage
French Heritage furniture style is described as "luxurious and vintage." A lot of home in America and Europe have furniture that was made by this company. This European furniture brand is known for their graceful and quality designs that have an antique look. All of their pieces of furniture are designed to perfectly match the design of your home. They will give your home a casual and contemporary look. Their furniture is handcrafted European whose style is eclectic, casual contemporary, and beach made hostelry.
Christopher Guy
Ever since 1999, Christopher Guy has been known as "the international luxury design guy" as he makes a lot of luxurious furniture. His career got its start when he began making luxury mirrors for the home. His luxury mirror business was going so well that he decided to expand. He now sells a large assortment of luxurious pieces of furniture like headboards and gold-worth sofas from trendy office furniture to luxury upholstery that are full of grand offers. His furniture is known for combining tradition with the modern trend with the majority of their designs with a blend of classicism and modernism.
Henkel Harris
Henkel Harris, like Grand Mondial is one of the hottest 150 furniture companies. This company started with nothing in 1946. Their owners, Caroll and Mary Henkel started a small manufacturing company together with their designer friend John Harris. Mr. Harris has designed some of the most amazing furniture that has been sold around the globe. Their success continued to grow and hit its peak when Mary Henkel traveled to Europe to promote it.
The luxurious furniture that they make is inspired by European antique style furniture. Their goal was to make a masterpiece design and they succeeded with that goal. Henkel Harris is known as "America's finest when it comes to building high-end furniture with their grand offers.
Fendi Casa
Fendi Casa is one of the most expensive and luxurious furniture brands ever like Grand Mondial. Their iconic furniture collection is made perfect with a contemporary flair. This company that was founded in 1839 has a lot of grand offers for you their customer. After their business grew by offering many different creative pieces of furniture to everybody, they became very successful. The goal of Fendi Casa is to turn your home up with the most amazing furniture.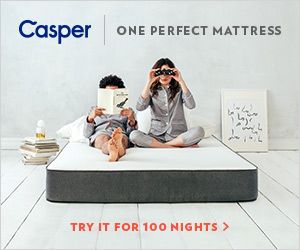 Kartell
Kartell was founded in 1949 in the city of Milan. Their company logo is "where creativity and glamour meet innovation." The combination of these three factors along with the vision made this company very quickly. What makes Kartell one of the most expensive and luxurious furniture brands is that they use raw materials to make a great variety of furniture products. Their furniture is described as "design, quality, function, glamour, technology, and innovation."
Boco Do Lobo
Boco Do Lobo is known for their luxurious furniture that is exquisite and exclusively made. They have a team of the world's best furniture designers that puts them in the group of the hottest 150 furniture companies. Their team makes the classiest brands of furniture in the world. They make furniture for bedrooms, dining rooms, luxurious living rooms, studies, and detailed bathroom interiors with their large collection of modern furniture. They say that their products will "bring you to the world of emotions as they provide the pleasure that you may have forgotten before."
Poliform
Poliform is known for their modern design of furniture that is similar to the furniture made by Grand Mondial. They describe their luxurious furniture as "bringing classy style to the modern age." Therefore, you get the best of both worlds when you buy their furniture. Their creative furniture is made with raw materials to make furniture for homes and businesses.
Edra
Since 1987, Edra has been making one of the most popular and luxurious brands of furniture. They are known for using new and fresh products to make very stylish furniture. What sets their grand offers of furniture apart from others is that their new designs are made from the new reliable and best materials. Their furniture is made by very talented craftsmen and designers. Edra has always been aiming high at performance and quality in the industry of making furniture.
Restoration Hardware
This company is a new but very popular furniture company that is known for their luxurious furniture that is comfortable and pleasurable for the home or office. Their large variety of furniture that makes them one of the hottest 150 furniture companies include one-of-a-kind furniture products that include home furniture, lighting, textiles, and high-end decors. They describe their furniture as "classical, antique, contemporary, and historic" and their company continues to grow by making and selling some of the best furniture products.
Henredon
Hernedon is known for their high-quality and modern products. They make a variety of office furniture products that come with a lifetime guarantee that are classic and timeless in design. This furniture will give you the pleasurable and one-of-a-kind furniture that you have never seen before.
There you have, the grand offers that are provided to you by ten of the hottest 150 luxurious furniture companies in the world. Their beautiful and unique furniture will make you happy and make your home or business feel extra special.